An Authentic Cycladic Experience
Located in the heart of the Aegean Sea, Ios Island offers pristine white-sand beaches, crystal-clear waters, and traditional Greek architecture. This serene getaway is perfect for those seeking relaxation and tranquility. Stroll through charming alleys, discover ancient ruins, or simply unwind under the warm Mediterranean sun on one of the island's many secluded beaches. Ios provides a perfect escape for those seeking a taste of Greek island life.
Ios Island boasts breathtaking beaches with crystal-clear turquoise waters with golden sand. It has an extremely rich coastline with numerous beaches to choose from. While Mylopotas beach is the most well- known, there are numerous secluded coves and hidden gems, including Manganari Agia Theodoti, Psathi and Kalamos beach, ideal for a serene and tranquil escape.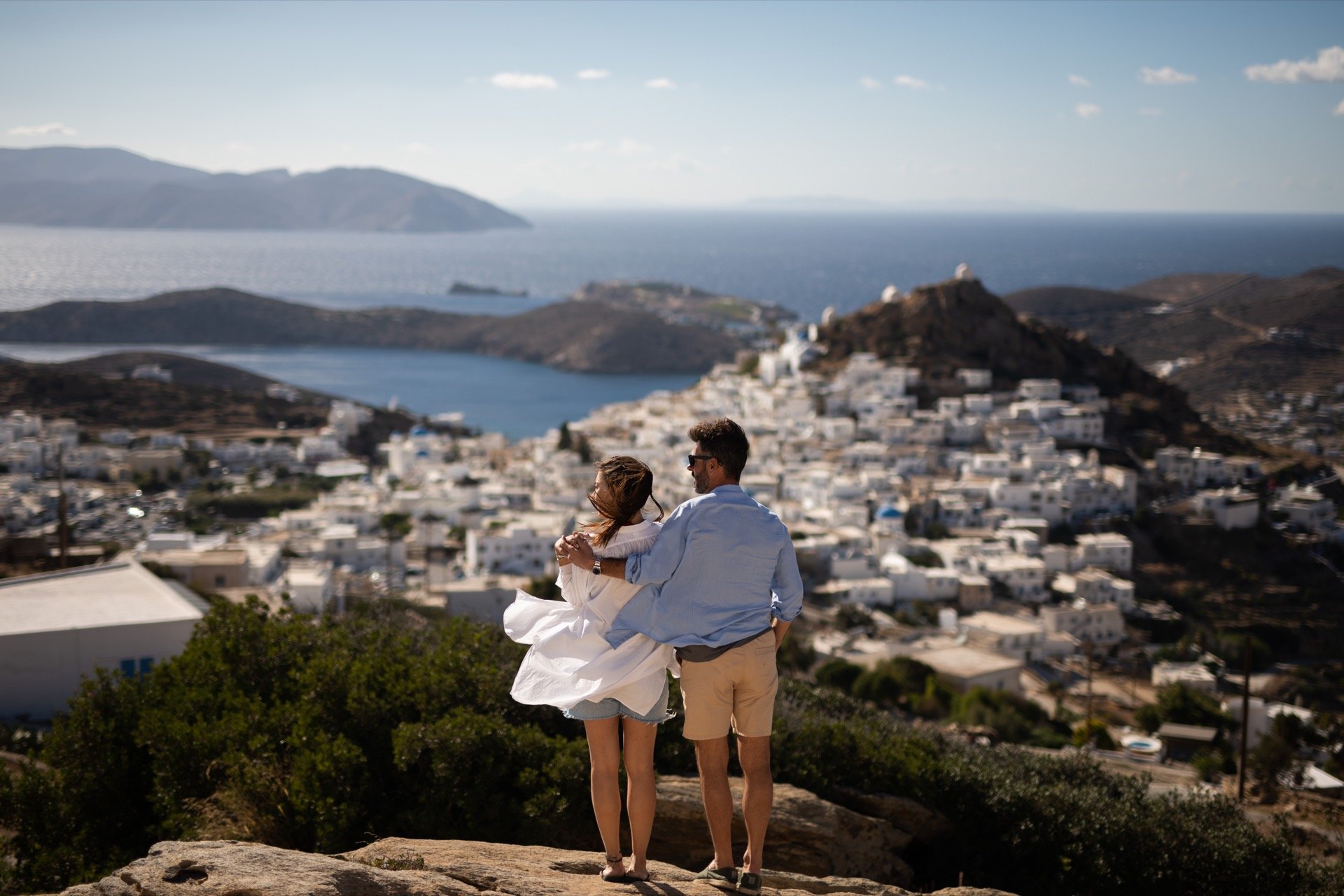 Ios Island, steeped in ancient tradition, is believed to be the final resting place of Homer and the birthplace of his mother. Its name derives from the Greek word "ion," meaning "flower," alluding to the profusion of blooms in antiquity. This Cycladic gem offers something for everyone, from relaxing in Chora's winding alleys to taking in the stunning sea views from Odysseus Elytis Theater. Be sure to visit Homer's grave, a major historical monument, the windmills and catch the breathtaking sunset from Panagia Gremiotissa church.
Explore Traditional Architecture